Quinnipiac University Senior Jonathan Sweeney Receives 2021 Miracle Network Dance Marathon Distinguished Leadership Award
From the thousands of graduating seniors who have participated in Miracle Network Dance Marathon at the approximately 400 colleges, universities, and high schools across the U.S. and Canada, 27 students were selected to receive the 2021 Miracle Network Dance Marathon Distinguished Leadership Award for making an exceptional impact within their Dance Marathon program, on their individual campus, and for their local Children's Miracle Network Hospital. To see all of this year's recipients, click here.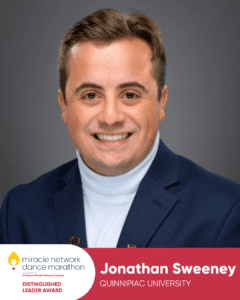 Hometown: Brookfield, CT
Degree(s): Film, Television and Media Arts, Major(s). Journalism, Minor.
Dance Marathon Involvement: 
Campus/Community Involvement: 
President of Lambda Pi Eta (Communications National Honor Society)
Post-Graduation Plans:
Jonathan is enrolled in a dual degree program, where he will be pursuing his Master of Arts in Cinematic Production Management in the Fall of 2021. After graduation, he intends to move to Los Angeles and pursue a career in Television Development. His overall goal in his career is to create and develop his own television from ideation to premiere.
What is your proudest accomplishment from your involvement in Dance Marathon?
"My proudest accomplishment is being able to share why I dance and live authentically. Before I got involved with Dance Marathon, I was ashamed of who I was. I suffer from a rare medical condition called 3-hydroxy-3-methylglutaryl-coa synthase deficiency. Additionally, my body does not process fats, after spending most of my childhood in the hospital, I wanted to put the past behind me. Then, I found QTHON and my life changed forever. After seeing the values that QTHON embodied, I felt confident and proud to live my truth. Now, I can share my story. If it were not for my family on the QTHON Management team, I would still be hiding in the shadows, and not shining in the sun."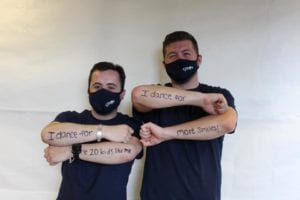 How has Dance Marathon impacted you as a student leader? What specific skills have you developed during your involvement?
"Dance Marathon has impacted my confidence in what I do, grow to a place I could have never imagined. Being allowed to make content and share the story of my local Dance Marathon has been one of the biggest blessings in my life. With this responsibility, I have had to channel my self-confidence. On my toughest days, I have had to really find my why and convince myself that I am capable of the role I am in. I began this role when I was 19 years old, now at 22, I have seen my confidence blossom. It is because the hard days planted the seeds to grow."
Why do you, personally, participate in Dance Marathon?
"My story began 21 years ago when I was 20 months old. I went into a coma and my family did not know if I was going to survive. A month later, I was diagnosed with a Fatty Acid Oxidation Disorder, meaning my body cannot process fats. As a result of the coma, I faced developmental delays with my gross motor skills, I spent 8 years in Physical Therapy and Occupational Therapy. Along with that, my condition compromised my immune system, I was hospitalized up to 5 times a year growing up. Additionally, in 2002, my parents fought for stronger genetic testing in the state of Connecticut. The Connecticut Newborn Screening Law was passed because of my story. Now babies born in Connecticut are tested for 29 conditions at birth, instead of just 8. Then in 2019, after extensive genetic testing, I was diagnosed with a 3-hydroxy-methylgultralcoa-synthase deficiency. This disorder has only been found in 19 other people in the world. Furthermore, I have ulcerative colitis, asthma, and hypoglycemia. My medical history is why I participate. I know firsthand the daily struggle of being poked with an I.V. or spending restless nights attached to wires. Now that I am fortunate enough to give back, I can fight, fundraise, and advocate for children that are in my shoes."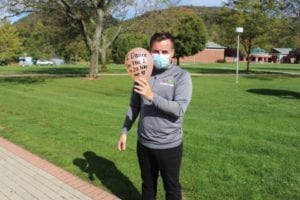 Why should students get involved with Miracle Network Dance Marathon on their campus?
"Miracle Network Dance Marathon means being a part of something bigger than yourself. Being able to participate in any capacity opens an endless opportunity for doing something rewarding and fulfilling for yourself. But most importantly, people take the ability to live life to the fullest for granted. Students should get involved because they are fortunate to have the ability to go to school and get an education in person. I know from my personal experience, that I am the lucky one. I have been able to rise above and have a full circle moment in my life to give back for 3 years in a row to my local Miracle Network hospital."
Why should people donate to their local Children's Miracle Network Hospitals?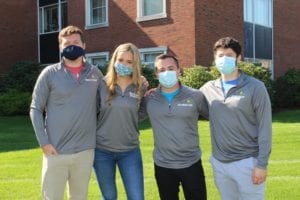 "Fundraising is just one element of being a part of Dance Marathon. People should fundraise because it makes patients' lives better. Every penny has an impact. Whether you raise 100 dollars or 1,000 dollars, it still makes a difference. Knowing that you have been able to make a difference in the lives of others is the best part. Fundraising is not about chasing people down for a donation, it is about sharing why you fundraise. It is about the feeling of hitting a milestone, and the total reveals of Dance Marathon. The feeling of success and hope makes the fundraising all worthwhile."
---
Miracle Network Dance Marathon is an international movement, involving over 400 colleges, universities, and K-12 schools across North America that fundraise for their local Children's Miracle Network Hospitals. These students work tirelessly throughout the year to raise funds one dollar at a time by making the ask to family and friends. Their hard work culminates in a 6-40 hour celebration on their campus, where participants have the opportunity to rally together as a community for their local Children's Miracle Network Hospital. Students involved in Dance Marathon gain valuable skills in fundraising, peer management, delegation, and philanthropy. Miracle Network Dance Marathon programs have collectively raised more than $300 million since 1991.
Learn more about Miracle Network Dance Marathon: