HuskyTHON is the Dance Marathon Partner of the Year
Children's Miracle Network Hospitals is thrilled to announce HuskyTHON at the University of Connecticut as the Dance Marathon Partner of the Year!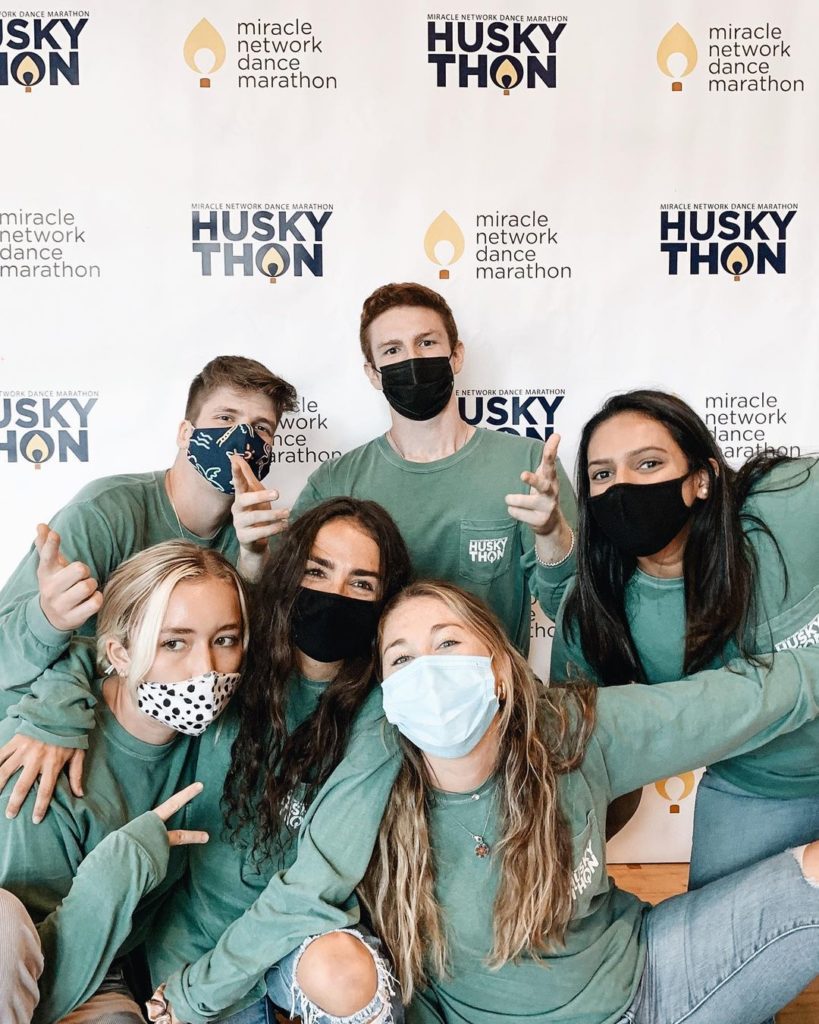 The Dance Marathon Partner of the Year award recognizes outstanding strategic partners that have demonstrated an extraordinary commitment to CMN Hospitals through innovative fundraising and awareness initiatives.
In 2020, HuskyTHON:
Announced fundraising total of $1,520,235 (a YOY increase of 14.4%)
Increased registration to 3,304 participants (up from 3,166 in 2019)
Won the Ideal Business Partner Pitch competition at Dance Marathon Leadership Conference
Despite the impact of COVID-19, HuskyTHON continues to be a leader among organizations on their campus and within the CMN Hospitals network. HuskyTHON has collaborated with university administration to pave the way for hybrid and small in-person student events at UCONN and they are celebrated on campus as a model organization for student life. Within the MNDM network, they share their fundraising knowledge and encourage many programs to implement best practices to increase fundraising and participation. In March, HuskyTHON's 2021 marathon was livestreamed over two days and celebrated an announced total of $1,052,534.21 raised during the 2020-2021 school year.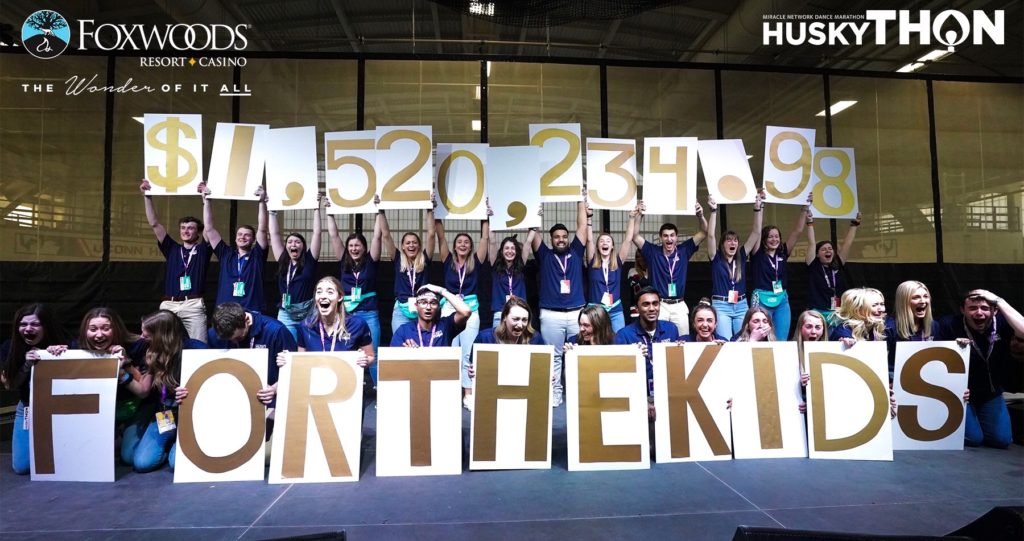 Although many observers would consider this success to be 'enough,' HuskyTHON continues to strive for improvements to its program. With the goal of greater student involvement and increased diversity among leadership and participants, HuskyTHON took the following steps in the 2020-2021 academic year:
Added a Diversity, Equity, and Inclusion Task Force to their organization in response to national anti-racism protests.
Expanded their organization to include committee members for the first time.
Targeted the UCONN satellite campuses for the recruitment of students, faculty, and staff.
HuskyTHON doesn't stop at doing the minimum for local kids; they continue to go above and beyond to engage all members of their community to support the patients and families treated at Connecticut Children's. They are continuously enhancing, enriching, and expanding their engagement into the community.
For all of these reasons, we are proud to name HuskyTHON at the University of Connecticut as the Dance Marathon Program of the Year! Congratulations HuskyTHON and thanks for all you do to change kids' health and change the future.